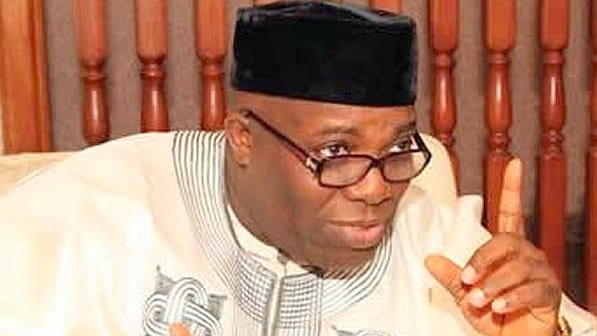 Former Presidential aide, Dr Doyin Okupe, has again lamented over the spate of insecurity under President Muhammadu Buhari led government.
Okupe who was an aide under the Olusegun Obasanjo and Goodluck Jonathan's administration respectively, while speaking on VanguardLive on Wednesday, March 17, said he is ready to face a firing squad if he fails to deliver his presidential promises.
The former presidential spokesman had in February 2021 declared his interest to run for president come 2023. Okupe said he will join the presidential race should the issue of insecurity persist in the country, Naija News recalls.
In his submission, the Buhari led government has performed so poor in dealing with issues of insecurity in the country. Okupe lamented that banditry in running the education system in the Northern part of the country aground, urging the incumbent administration to deploy technologies to wipe out the criminals.
He said: "No president has ever given a detailed explanation of how they intend to tackle insecurity, improve the economy is this country. They always don't give a blueprint.
"I have a masterplan to eradicate insecurity, particularly the activities of banditry. If the situation continues the same way, I am going to run for the presidency," Dr Okupe said.
Speaking about his presidential ambition, he said: "If all I am seeing is not handled better and properly too, I am telling you I am stepping out for presidency come 2023."
"If I have my way, I want to be a political coach (not a godfather). Mentor people and teach them what they should know before venturing into politics. "I have been to the height of it all, we need to do things differently," Okupe added.
Meanwhile, Governor Seyi Makinde of Oyo State has stated that he is ready to quit office if people of the state ask him to leave.
Speaking at the Pan Yoruba Congress held at Mapo Hall, Ibadan, Makinde said he was not bothered about the title, adding that it was the reason he vowed to take decisions in the best interest of the state and Yorubaland, Naija News reports.