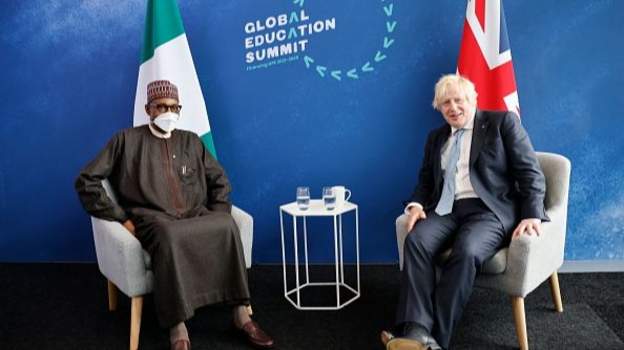 The Global Education Summit, hosted by British Prime Minister Boris Johnson and Kenyan President Uhuru Kenyatta in London has raised $4 billion from partners in the global education sector.
With that money raised, the number of global education partners is on the path to achieving its target of raising at least $5 billion to help meet the educational needs of the world's underprivileged children over the next five years.
Together, these funds, as planned, will help ensure that 175 million children worldwide are placed on the learning curve and that more than 88 million girls and boys will be enrolled in school by 2025.
The two-day conference brings together world leaders, stakeholders in the public and private sectors of education, bankers and others to come together to help improve education in low-income countries.
He also focused on strengthening girls' education around the world as outlined at the G7 summit.
The UK has made a pledge of £430 million (US$600 million). This is the largest contribution the UK has made in this regard.
"The funds raised at today's Summit will transform the lives of millions of children around the world. The UK was proud to contribute £430 million to the Global Partnership for Education and it is fantastic to see others step up and contribute to the goal of ensuring a quality education for every child," said UK Prime Minister Boris Johnson.
"Education is the closest thing we have to a silver bullet to solve a myriad of problems, from gender inequality to climate change, and is one of the surest ways for our countries' economies to rebound. Ensuring that all children – and especially girls – can get the education they deserve is the smartest investment we can make to ensure we build back better from the pandemic."
In addition to these raised funds, 19 heads of state have pledged to spend at least 20 percent of their budgets on education.
"I call on my fellow Heads of State to endorse the domestic financing statement and to commit at least 20 percent of your domestic budgets to education," said Uhuru Kenyatta, President of the Republic of Kenya. "This will ensure that we keep our promises to our children to secure their future through quality and inclusive education."

Business partners and private foundations announced a combined over $100 million during the event.
This article was originally published on Nigeria News
Subscribe to Get More News via Email